University of Minnesota AEM Seniors Prepare for Graduation and Offer Advice to Freshmen
As the spring semester draws to a close, AEM seniors are preparing to head out into the real world and take on new challenges in their field. Some students will be continuing their education to acquire Master's degrees while others are taking their skills across state lines to start their careers.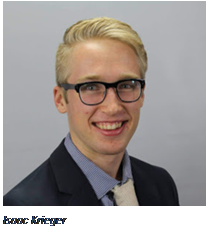 Isaac Krieger said, "I will be moving to Atlanta to start as a sales engineer for Ciena after graduation. I would advise freshman aerospace students to seek out project/research opportunities in their first year. While things turned out well for me, these things can provide valuable experience and networking opportunities for someone's career."

Noah Storm said, "After graduation, I will be moving to Seattle to work as an Avionics Engineer for The Boeing Company. I am very excited to move out West toward the mountains. Boeing has a great continuing education program, so I have the possibility of having a Master's degree funded through the company if I decide that route is best for my life and career goals. I am very thankful for all the great opportunities the University of Minnesota provided for me to conduct research, study abroad, and ultimately find employment." Storm also offered some advice to freshmen.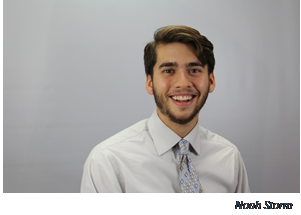 "Go to the career fair all 4 years - I got two internships from these and one of those turned into a full time job. Go even as a freshman. Most companies probably won't be interested in you as an underclassmen, but that's okay. At that point, you aren't going for them, go for yourself to understand the process and become comfortable with how nerve wracking it is. That way, when you are a junior and employers want to talk with you, you can focus on what you know instead of panicking."
He added, "Consider research with a professor through the Undergraduate Research Opportunities Program (UROP). This is a fantastic way to get hands on experience and the best way I found to build a relationship with a professor that could turn into a letter of recommendation. It helps you to understand your coursework in a practical way, and gives you something you can speak directly about in an interview. Consider the Leadership Minor. As an engineering student, it is a great way to set you apart and develop different kinds of problem solving skills. Honestly, this was one of the best decisions I made at the University. Leadership is something anyone can learn, and employers love to hear about it. May term study abroad options are a great way to get some global experience without affecting your schedule."
Storm said that joining student groups is a good way to get involved and learn new things. "Find something you are interested in and join, even if it isn't relevant to your major. In my experience, many student groups are largely freshmen and sophomores. So, don't be discouraged when you feel like you don't know anything. Nobody else does either, the important thing is that you try something and experiment and practice."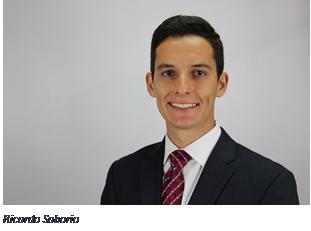 Ricardo Saborio said, "As I reached the end of my undergraduate career, I realized that there was still a great deal of topics I wanted to learn about. Most of these were focused in the area of Flight Dynamics and Controls. This led to my decision of pursuing a Master's Degree in said area in order to further develop my knowledge about the topic and continue my involvement with faculty research in Aerospace Engineering. I will be attending graduate school at Georgia Institute of Technology to purse a Master's Degree. That being said, I am still uncertain if, upon completion, I want to go into industry or pursue a Doctorate Degree instead."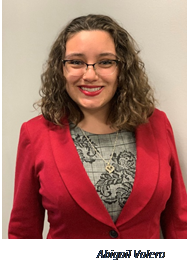 "I would recommend to get involved in extracurricular activities as soon as you can. There is going to be various topics that you will not explore in class and the only way of learning about them is through involvement with research or student groups. This allows you to understand what you like about the major and lets you get valuable hands on experiences. Another useful tip is the fact that if you did not get any internships over the summer, research experience or student group involvement during the summer works just as well," he said.

Abigail Valero will be working with the Boeing Company in Everett, Washington as a Structural and Payload Design Engineer.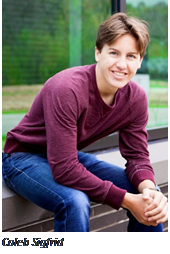 "It's been exciting to see plans forming for the next step in my engineering journey. I'm positive this amazing opportunity came about thanks to the top-ranked education I received and the research I've assisted with. My words of wisdom for incoming students would be to remember you belong here; there may be moments of doubt but you have made it so far already. Find friends to study with and laugh with, because they are the ones who understand the most what you're going through and they are the ones who will support you through to the end," she said.

Caleb Sigfrid is planning on continuing his education within the AEM's graduate program.
"I plan on either specializing in Fluid Mechanics or Aerospace Systems. I will be a TA this following school year, helping students in AEM courses as well as grading homework and exams. In addition, I am involved with the Air Force ROTC program. This summer, I will head to Field Training at Maxwell Air Force Base in Alabama for 2 weeks followed by a trip to Travis Air Force Base in Fairfield, California to shadow current officers, pilots, and get used to active duty life. I apply for the pilot board in spring of 2020."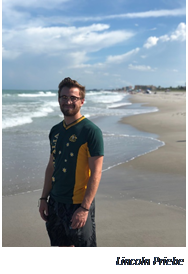 He added, "I have enjoyed every moment in the AEM program and do not regret any of it. My only tip to freshmen or transfer students is to make sure you master the big-picture concepts when it may seem like you are engulfed in equations, tables, figures, etc. If you know the real-world purpose behind what you're learning, it will motivate you to keep going," he said.

Lincoln Priebe said, "Once the summer starts, I will begin working at Honeywell as a Product Design Engineer. There, I will work on designing IMU's (inertial measurement units) which aids in the navigation of many aircraft and projectiles. It is going to be a great opportunity starting out at such a well-known company in the aerospace industry."
Priebe said it's important to build international relationships and that you should try to study abroad somewhere different than anywhere you've ever been.

The AEM department wishes all seniors good luck on their future endeavors.